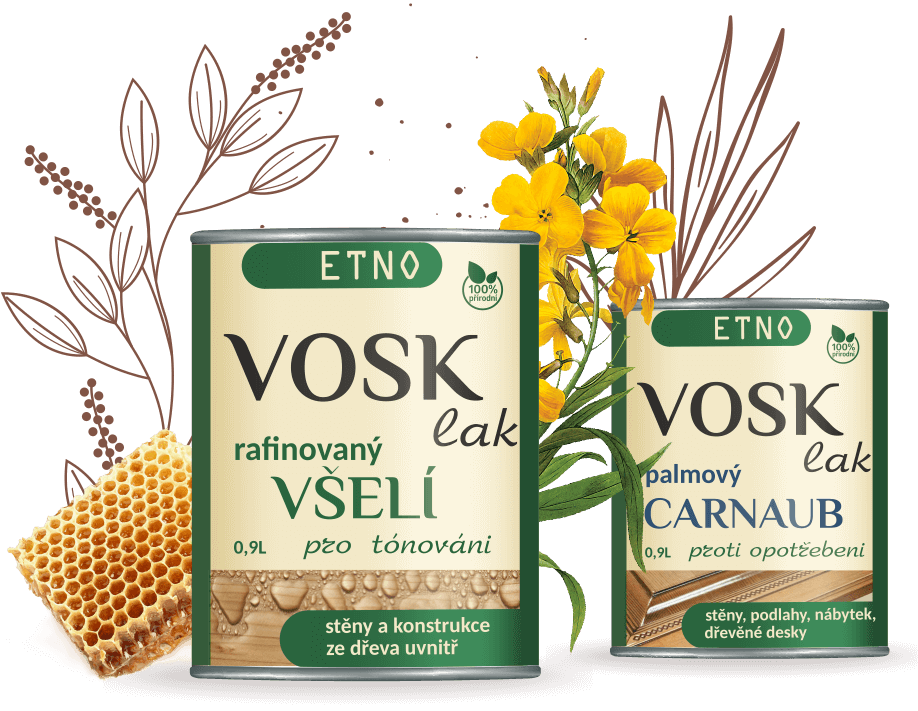 THE PERFECT APPROACH
TO WOOD FINISHING
Now you are relieved of the complexities of choosing a wood coating for your interior - just use ETNO wax varnishes.
This is an ideal option, which is unmatched in all the most important parameters - the highest environmental friendliness, noble appearance of the Luxury level, quick and easy application, minimal consumption and practically unlimited service life.
By varying the number of layers and application techniques, you can get exactly the result that will be ideal for you and which is not available when using traditional chemical coatings.
The gloss and uniformity of the coating is completely independent of the natural defects of the wood or the degree of absorption of its areas - you always get an even shine with a minimum number of layers.